We are a certified B Corporation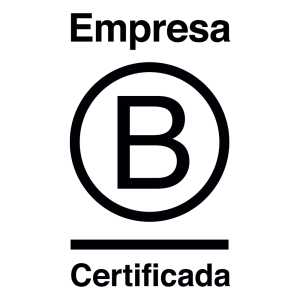 B Corp Certification is a global movement of companies that want to make changes by using market power to solve social and environmental problems and aims to seal companies that seek to be the best for the world. Certification is recognition of a corporate culture that prioritizes well-being and sustainability. B companies balance purpose and profit, considering the impact of their decisions on their employees, community and environment. This has always been our path and our culture. This is what we, from Herbarium, believe.
Our brand is to inspire people to a healthier and more natural life. Nature is the source from which we draw inspiration for everything we do. For this reason, Herbarium is now part of the group of B companies, which are recognized for their commitment to a transparent business model that measures their social and environmental impacts. B Corp Certification aims to certify companies that seek to be the best for the world. We believe in an economy in which success is measured by the well-being of people, society and the environment. After all, we are part of this cycle, where everything is connected.
In line with our mission, our daily aim is to create a positive integration with the environment and the community, respecting and consciously using the area in which we are located. Thus, our focus is on the careful use of natural resources and industrial processes that affect the environment.
In addition, our employees are guided in their daily attitudes to contribute to the conscientious disposal of waste generated in their work areas, whether in the manufacturing, administrative, external and cafeteria areas. Such attitudes are extended to their homes.
We are careful to choose partners that contribute to a production chain with minimal environmental impacts. In addition, at our headquarters, we have an extensive external area for environmental preservation that consolidates our harmonious relationship with nature.